A month ago I have stopped using Google Analytics for my site and instead gave a try to Piwik – an open source, PHP/MySQL based real time web analytics application. Since then it has been working well for my site and overall to me it looks like a better alternative to Google Analytics.
Here are the things that I like:
Real Time Visitor Log – this is a very cool feature as it shows in real time who is on your site, where they came from and what they do:

Real-Time-ness in general – all the reports, such as keywords, referring sites and search engines, visitors, etc are available for today, as opposed to previous day in Google Analytics. This allows to immediately react to any problems that may occur on the site throughout the day.
Ability to opt-out – any visitor can opt out from being recorded for web analytics purposes. For example I have opted out myself so that my own visits to my site do not skew the statistics.
Piwik is available in the Web Application Gallery and there are several ways you can try it out:
The setup experience for Piwik on any of those hosting preview servers is very simple. Once you register your account, create a MySQL database that will be used by Piwik: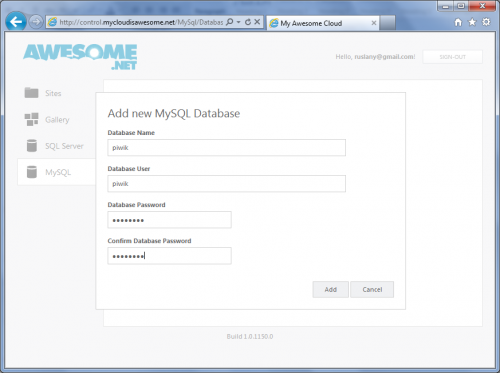 Make sure to take note of the database server name that hosts your newly created database – you will need to enter it later during Piwik installation procedure.
After that go to the Gallery tab, use the search box to find Piwik and then follow the simple installation steps.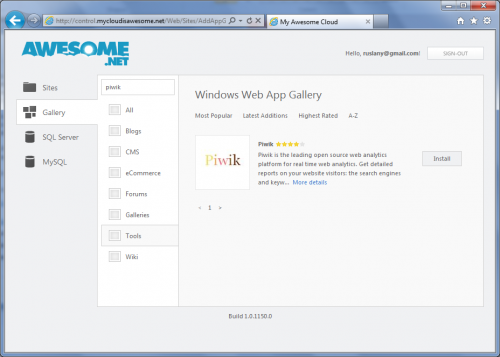 On the database setup page enter the database connectivity settings that you've obtained when you created a new MySQL database: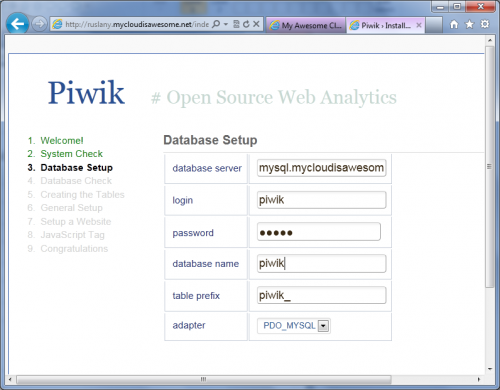 Specify the site you want to track: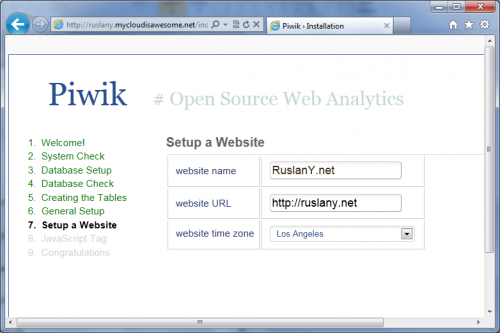 and then copy the provided JavaScript code and add it to your site's pages. That completes the installation procedure and now you should be able to see the Piwik dashboard: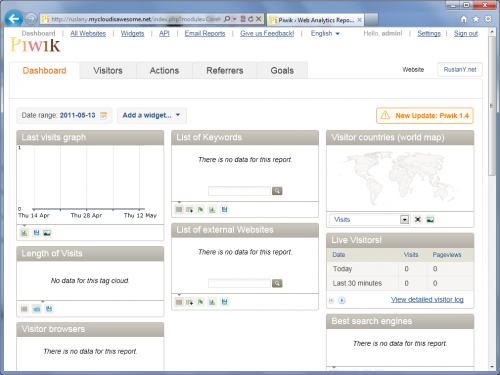 23,652 views
ruslany on May 16th 2011 in Other
2 Responses to "Using Piwik Real Time Web Analytics on IIS"
EDV-Dienstleistung Hamburg responded on 27 Jun 2011 at 3:17 pm #
Leave a Reply