My site (RuslanY.net) is powered by WordPress and is hosted on Windows Azure Web Sites. I've migrated it from a private hosting to Windows Azure last year and since then I am pretty happy about the level or reliability and performance that I got on Windows Azure. The one thing that I've been missing though was the regular backups that I used to have when I self-hosted my site. I backed up the site content and the database regularly and those backups have saved me several times. Often when I upgraded some WordPress plugins, the newer plugin version got some bug or change in behavior that I did not like. On those occasions I just restored the site from the most recent backup that I took. I really wanted to have this capability even when hosting my site in Windows Azure.
That's what prompted me and my friends (Bilal Aslam, Robert Lucero and Michael Dorian Bach) to develop a backup service for Windows Azure web sites. The service is called Cloud Cellar and is now live in beta at
https://www.getcloudcellar.com/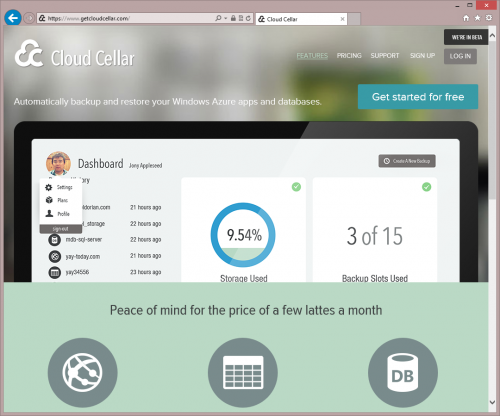 With this service you can schedule regular backups of web sites hosted in Windows Azure along with SQL Azure or MySQL databases. The following walkthrough demonstrates the main capabilities of the service.
Sign up experience is pretty simple and once logged on you will see the main dashboard that shows the status of all the backups that you have scheduled. You can see how much storage all your backup copies take and how many backup jobs you can setup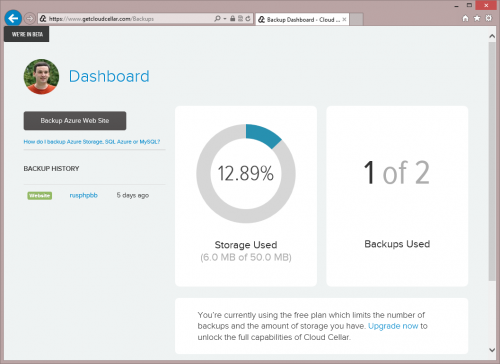 Creating a new backup job is easy
As soon as backup job is created a first copy will be taken. It may take some time, depending on the size of your site and databases. After it has been created you can see the backup copy details, including the number of backed up files and database tables.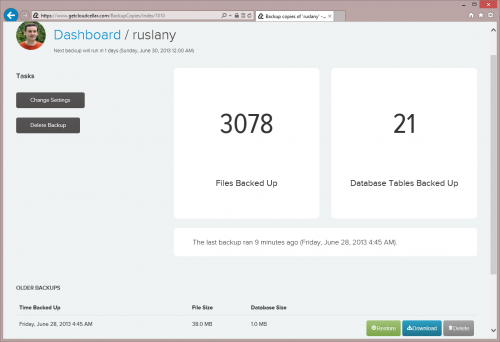 From this page you can download the backup copy, which is a zipped up content of your site and database.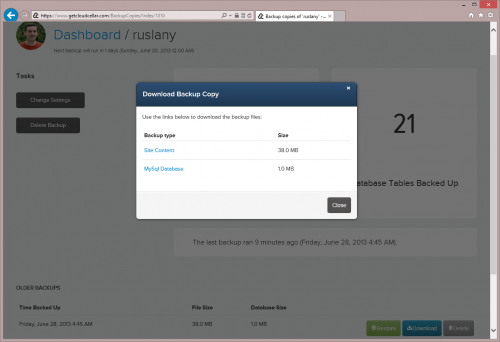 You can also schedule a restore job which will do a full synchronization of the site content with what was in the backup copy.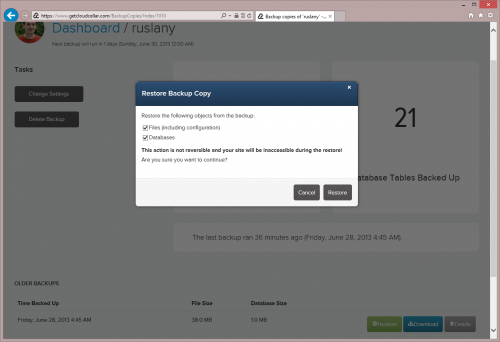 The Cloud Cellar Service is completely free and very easy to use. We hope it will be useful for people who need this kind of backup capability in Windows Azure. Please try it out and let us know if you have any feedback or feature suggestions.
One Response to "Cloud Cellar: Azure Web Sites Backup Service"
Paul Carry responded on 11 Dec 2015 at 9:59 am #
Leave a Reply