In order for the WP Media Player to play a video file, the file has to be encoded and saved in Windows Media Video (WMV) format. To encode a file you can use one of the following programs:
This article explains how to encode a video content for WP Media Player plugin by using the Windows Media Encoder.
Step 1: Download and install Windows Media Encoder.
Step 2: Download the Windows Media Encoder Profiles. These are used to help you run the Windows Media Encoder with the appropriate settings to output a media file in a format supported by Silverlight.
Step 3: Extract the contents of the Profiles.zip archive to the Profiles folder in your Windows Media Encoder program folder (typically C:\Program Files\Windows Media Components\Encoder).
Step 4: Start the Windows Media Encoder by clicking "Start" and typing "media encoder" in the search bar.
Step 5: Click "Custom Session" on the "New Session" dialog: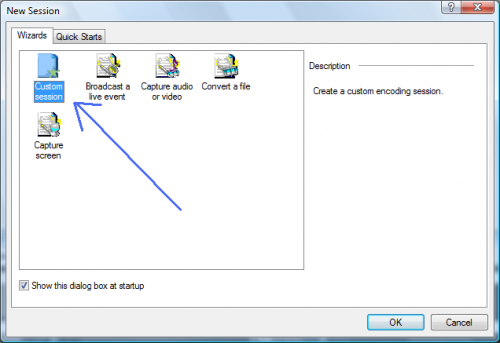 Step 6: In the "Session Properties" page, find the "Source from:" radio buttons and choose "File". Then specify the input video file by either typing in the full path or by using the "Browse…" button.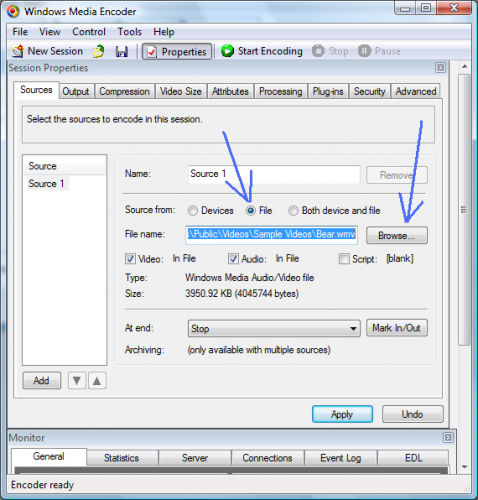 Step 7: Click on the "Compression" tab and then click "Edit…" button next to the "Destination" drop down list: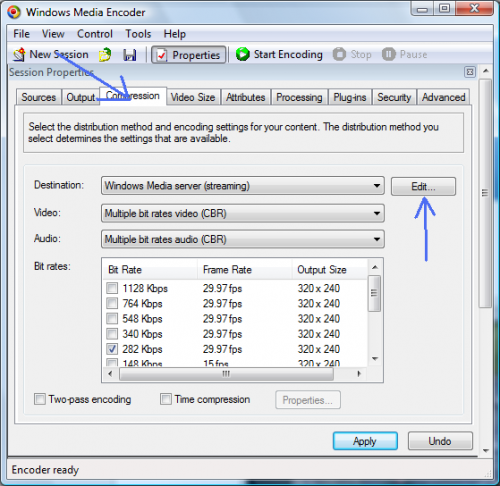 Step 8: In the "Custom Encoding Settings" dialog click "Import…" button and then choose the encoding profile that best suits your web server's network bandwidth. I usually choose WMV Web Server 256k DSL because my server's bandwidth is pretty low.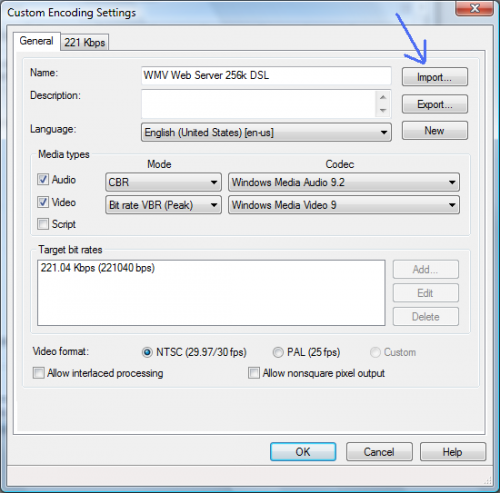 Step 9: Click on the "Output" tab and then clear out the check box next to "Pull from encoder …". Check the check box "Encode to file" and then specify the name of the output file. After that click "Start Encoding":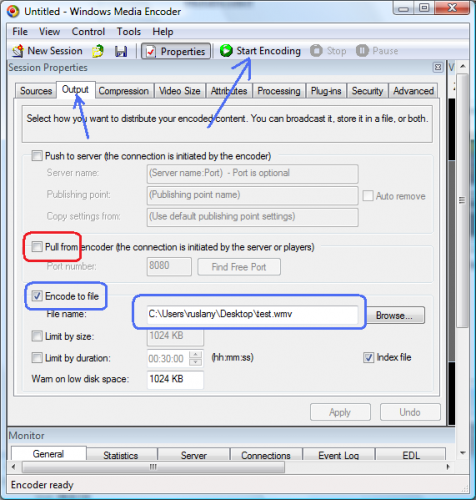 The encoding will start and Windows Media Encoder will show the progress and a preview:
After the encoding is done you can upload this file to your WordPress blog for playback with WP Media Player plugin.
7,896 views
ruslany on August 7th 2009
4 Responses to "Video Encoding"
Leave a Reply