Windows Azure Web Sites has recently been upgraded to a new version. Among all the improvements and bug fixes in the new version there is one change that fixes a known issue with update of WordPress plugins. There have been numerous questions about this problem at the Azure Web Sites forum.
After the service upgrade the Windows Azure Web Sites now uses a newer version of WinCache – 1.3.4. This version has a fix for for the plugin update problem. I tried it and was able to update all of plugins on my site without a problem: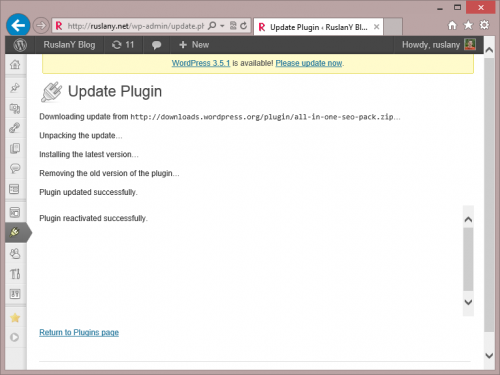 Other PHP related changes in this release of WAWS include newer PHP version (5.3.19) and support for UTF-8 encoding for server variables REQUEST_URI and PATH_INFO.